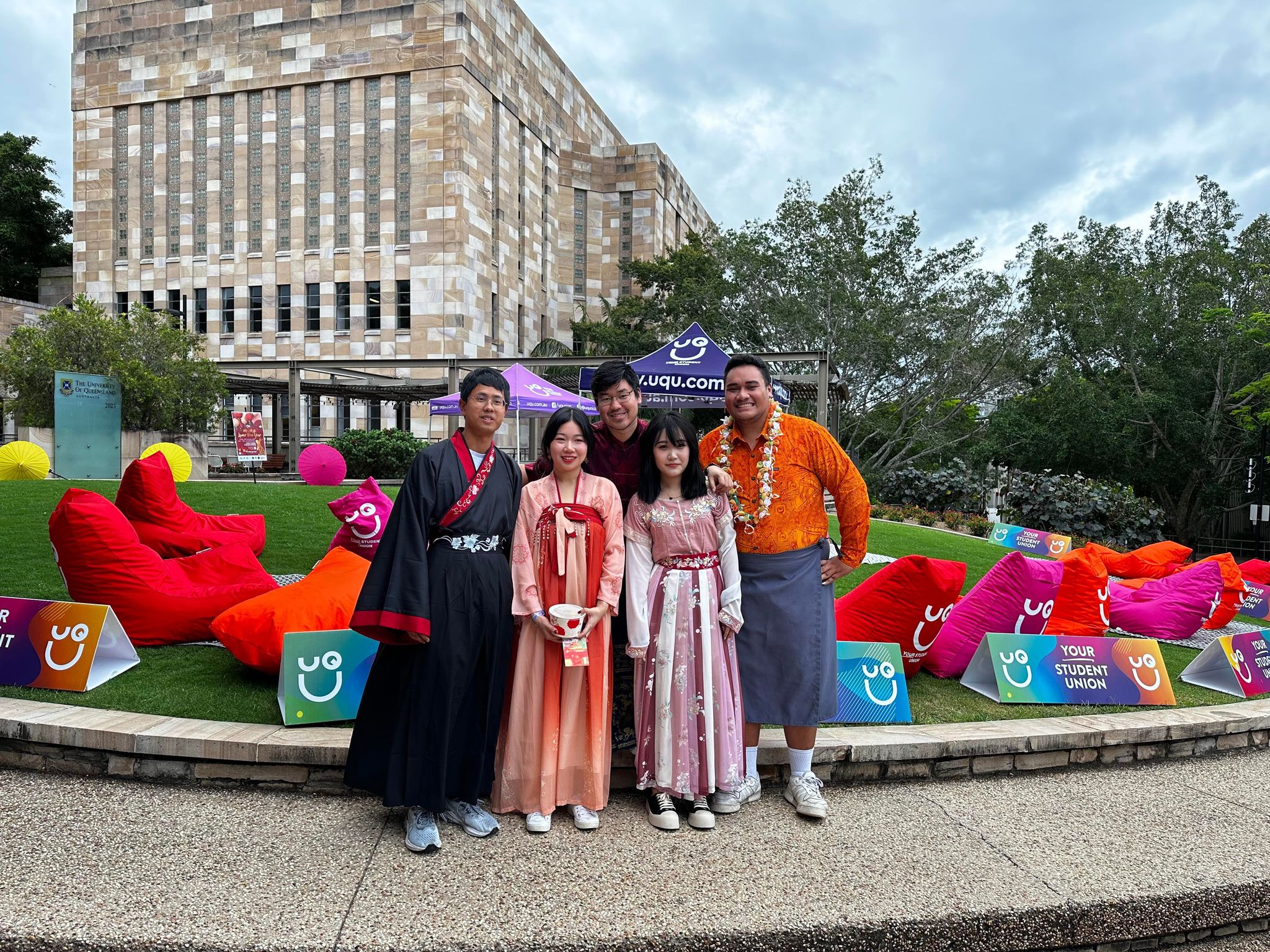 Read Time:
3 Minutes, 21 Seconds
Today the UQU held a Lunar New Year event in collaboration with UQ Life. This is quite significant, as it marks a change in direction for our university's campus culture, and how it seeks to include events that are more welcoming to international students, at a time in their lives where they may struggle to feel at home.
Historically, university events – including those hosted by the union – have been targeted towards domestic students. Events like toga parties and pub crawls are all well and good, but they are also predominantly enjoyed by domestic students who have built up an image of student life which revolve around events like these. That's not to say that these events can't be enjoyed by international students, in fact there are likely plenty of international students who look forward to these. However, a lack of culturally diverse events means that students who aren't familiar with these customs are likely going to feel left out of the fun, and won't have as much a chance to dive into our campus culture as they would otherwise.
For more experienced perspectives on this issue, I was lucky enough to pick the brains of both our Campus Culture VPs for 2023 – Shivam and TJ – who both come from culturally diverse backgrounds. When I asked both of them about the significance of culturally diverse events, they were both excited to give me their thoughts.
Shivam mentioned to me that because of UQ's significant international student population, these sorts of events are incredibly important for making students feel at home:
"We come from all over the world, and we definitely miss home, so everyone should feel included. That's why we're doing these sorts of cultural events throughout the year."

Shivam, Campus Culture VP (Events)
TJ confirmed these points by letting me know just how much of a success their first attempt at a cultural event has been:
"Just looking at the turnout, there's a little under 200 people here, with a little over 200 tickets sold. It just goes to show that there's a massive demand for these cultural events."

TJ, Campus Culture VP (Clubs and Societies)
The Lunar New Year celebrations do not mark the end of this project by any means. Shivam let me know that:
"It's going to be amazing, because there are going to be so many diverse events on campus throughout the year. It's not just that either, international students also let us know that many of them are looking for employment, so be ready for our career fair."

Shivam
Hearing this, I just had to wonder how involved our cultural clubs and societies were in the preparation of these events, and just how much of a role they're going to play in helping set up more of these events throughout the year. I was able to ask TJ just that:
"With the Lunar New Year celebrations, we've already had around 8 clubs who have collaborated with us."

TJ
He continues on by saying
"I feel like that's how we're going to move forward with these cultural events this year, is by collaborating with our international clubs. Because who knows more about how to represent their culture, than students who come from these cultures, and who have been elected to represent them through their respective clubs."
Just to conclude this article, I would like to mention just how important it is for domestic students – like myself – to help international students feel at home when they're just starting out here at UQ. It's important that we allow ourselves to learn, and to allow these students to be represented at our university. We may miss out on the events we have come to know and expect, but we should also understand that for international students these events can mean a lot, and that doesn't mean we can't educate ourselves and have a little fun while doing so.