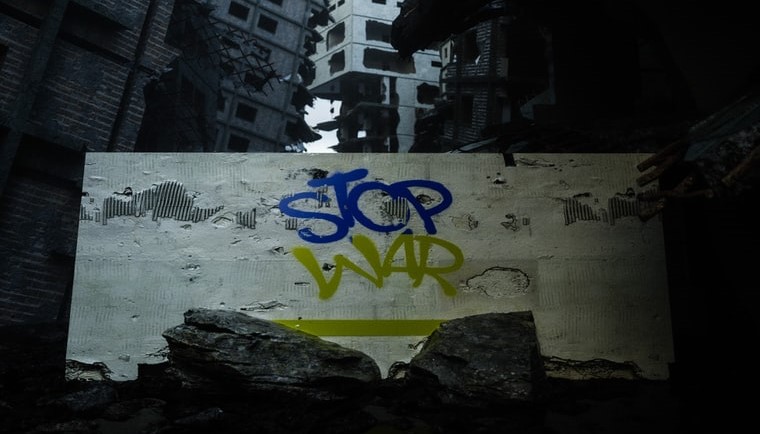 Read Time:
7 Minutes, 7 Seconds
These remarks were submitted by a student who wishes to remain anonymous. An article on the conflict will be featured in our March print edition. We, the editorial team, welcome further submissions as the issue unfolds.
Editors' Note: these remarks were unedited – a decision which reflects our view that, if the message is clear, grammatical and stylisation issues are largely irrelevant and, if anything, more philosophically authentic.
Sanctions and their financial impact
The current sanctions are flawed. There is no other way to put it.
Firstly, It affects the general population considerably more than the government. A lot of companies can't operate normally due to the restrictions on their products or are denied access to essential software and services.
The ban on credit card systems does not affect the country in the projected way. Russia has an internal payment system in place for similar scenarios. State workers are not affected by this change, unlike parts of the private sector trading with western countries. Once affected businesses shut down, people will have to move to government positions to stay employed. Unemployed or low-income men will have to join the army.
Due to the hike in prices of goods and the embargo on medical supplies – vulnerable categories of the population are even worse off. I will share a couple of examples from my friends and family in Russia. One of my friends is likely to lose her cat because she can't find medical supplies. My grandma's salary has decreased in buying capacity, from average before to below the poverty line after sanctions. My family has to find a way to transfer money to her. Otherwise, she might starve or lose her apartment. If that is an expected result of those sanctions, I question their humanitarian nature.
There are a few most likely outcomes for the general population. There will be an increase in support for the government the same way it happened in 2014. Resentment of the West will grow as they didn't care about the potential humanitarian crisis in the country. And a stronger connection to China will emerge due to supply chain issues. Russia has been reducing its dependency on China for the past decade. We are all well aware of their invasive trading policies. However, the alliance seems inevitable, given the circumstances.
There seems to be a double standard when it comes to sanctions. The US has invaded and effectively destroyed countless countries in the Middle East, Africa and Europe in the last 30 years. Occasionally, they join forces with NATO to conduct those attacks and overthrow governments across the globe outside of their territory. And yet none of those attacks, which have no more basis than the current Ukrainian conflict, were punished with sanctions. They can get away with anything, whereas Russia gets sanctioned out of existence for doing the same thing. Watching my country being punished disproportionally for committing the same crime as other leading countries is frustrating.
Personal implications
Ever since the conflict started, I have gotten hate from people who can not separate the government and the people.
Some Australians try to hold Russians in Australia personally accountable for what is currently happening in Ukraine. Some of those opinions are extreme and include revenge strategies such as the seizure of assets or deportation based on nationality. If the conflict worsens, I will likely be concerned for my well-being and the well-being of my family. The same thought process goes for my personal assets. There is no way to tell whether I would be considered a Russian citizen or an Australian permanent resident when the witch hunt starts.
Some people fall victim to the propaganda and think that the current war is based on hate or nationalistic ideas. They assume that every Russian personally hates Ukrainians. That is as far from the truth as it gets. My family comes from Ukraine, and we still have relatives near Lviv. The same goes for most Russians. After the fall of the Soviet Union, people scattered across the ex-USSR space. Most of them have friends and relatives in other republics. There is no big national difference for most people. Ukrainians, Russians and Belorussians perceive themselves as the same ethnicity, only separated by the government-drawn borders. We speak very similar languages and have a lot of shared history and values. Both Russian and Ukrainian propaganda tries to change or hide that. However, it is still the case for the majority of people.
To stay in Australia, Russians have to renew their visas and update documents from time to time. Should the diplomatic ties between countries be cut, Russians would have to travel back home to settle their affairs. For the majority of young Russian men, that would mean conscription. Apart from risking their lives on the frontline, it also means having a much harder time getting back into Australia with a record of military service during an active conflict. For these reasons, I can only hope that the consulate stays open despite sanctions and political hostility.
As I mentioned before – I have friends and family back home in need of financial help. As most of the ways of transferring money to Russia are inaccessible, I will have to find a way to do it and work around sanctions. That adds a decent amount of stress to my life. I can not leave them stranded like that.
In terms of stress, the last few weeks have been a mess. I spend a fair amount of time reading the news to keep up with the situation. Speaking both Russian and English is both a blessing and a curse. From one point of view, it is easier for me to separate fake news by comparing the info from both sides. From the other – I have to read twice as much disturbing propaganda.
I try to stay away from comment sections whenever I can. Most of the comments by Ukrainians and Russians make sense, given their perspective. They bring some value and context to the article. Commentaries from Western countries, on the other hand, usually turn out to be worthless. Their hearts are in the right place, they want the war to stop, but they lack the context and knowledge to understand what is happening. Eastern Europe is substantially different from the rest of the world. It is borderline impossible to make a fair judgement on current events without acknowledging several decades of history prior to it.
War and people of Ukraine
I feel the pain of the Ukrainian people. They found themselves in the middle of a new conflict right after they had just recovered from a civil war raging there half a decade before. They are losing their homes and loved ones to a clash of two governments. Nobody deserves to suffer because of some political mind games.
War is cruel and ugly. There is no other way to put it. Facing a modern army is a soul-crushing experience for anybody involved. Being attacked from afar, hiding from airstrikes and watching tanks roaming the streets they grew up on are just grim realities for most Ukrainians. That is something I would never wish for anybody under any circumstances. It is not normal, and we should not treat it that way. We have seen in Iraq and Afghanistan how utterly destructive a conflict involving modern armies can get. We have seen how many civilian lives a war of this scale can take. We should not let out leaders make these mistakes again.
The other war happening right now is the information war. Both sides try to destroy a long-standing friendship between ethnicities and make the other side look like a feral dictatorship. That is something we can and should actively try to prevent. Despite the misinformation and fake news weaponizing opinions, we should stay humane and remember that there is no innate hate between people.
It takes great courage to stand up and fight against the attack on your country. It takes as much courage to prioritize the well-being of one's loved ones and seek refuge outside of your motherland. I wish all Ukrainians to stay safe and return to a civil and peaceful way of life as soon as possible and get over the horrors of war.
Hopefully, sometime soon, we will see free and strong Ukraine again. But for now, we can only share our support and do our part by not giving in to the misinformation and panic.