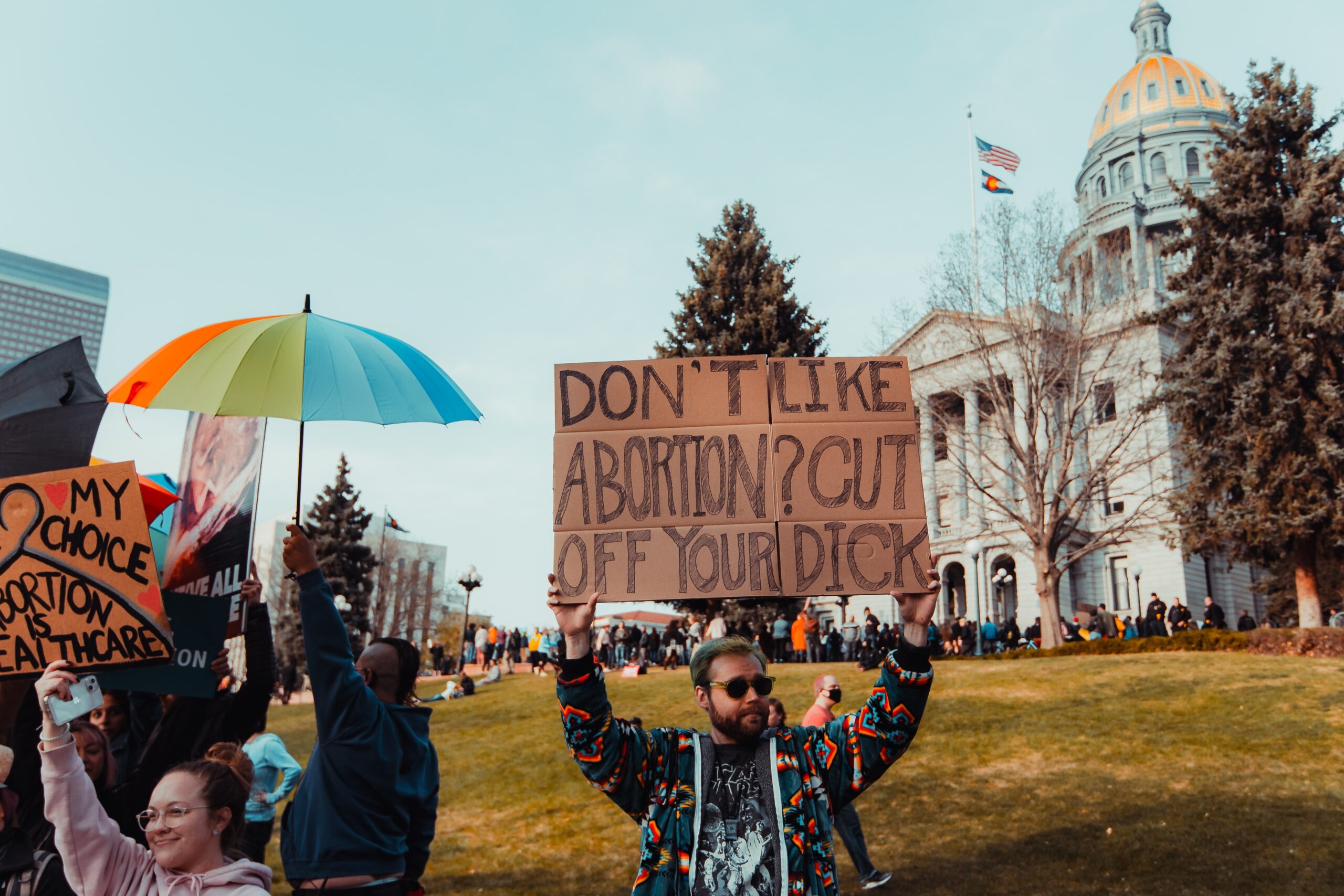 Read Time:
4 Minutes, 53 Seconds
Tens of thousands in the US have hit the streets in recent days to condemn the decision of the Supreme Court to overturn Roe V Wade, the landmark decision that established abortion as a constitutional right. The challenge to Roe will trigger laws in 26 states to immediately ban abortion. The majority of women of reproductive age live in Republican states, where they will be stripped of abortion rights. More than 40 million American women will be cut off from this essential reproductive healthcare.
This challenge will have the most impact on working class and poor women. Access to healthcare and health outcomes in America are extremely class divided, as in most countries. The rich will be fine, able to pay exorbitant prices to cross borders or access top of the line care. Working class and oppressed groups will be the ones forced to undergo invasive, dangerous procedures to try to end a pregnancy, or else be saddled with a child they were unprepared for or didn't want, for the rest of their life. As the adage goes, this won't stop abortions from happening, but only from happening safely.
However, this massive attack on women's rights, and all those who get pregnant, should come as no surprise.
The far right has been on the rise around the world, and the US far right has built a strong grassroots movement that has been globally influential. The rise of Donald Trump has cohered a frenetic, energised base, cohering everyone from mainstream Republicans, to Evangelicals, to the far right. One thing every group in this foul conglomeration has in common is that they have absolute disdain for the rights of women, and all the oppressed.
Despite being seen as a more socially progressive party, the Democrats are no alternative to look to. Their first response has been to chide people for retroactively voting for Trump in 2016, and to warn them to make it right by voting Democrat at the upcoming midterm elections. Now that Roe has been overturned, filling millions with righteous rage, Biden has warned that protests must be "peaceful, peaceful, peaceful".
Yet this decision, by a handful of judges that will dictate the lives of millions, should garner anything other than peace. What is needed now is rage, and for that rage to be channeled into huge, unmissable demonstrations to demand the Supreme Court overturn their decision, and that abortion rights be enshrined for good.
But Biden hasn't always been squeamish about his views on abortion. In the past, he supported a constitutional amendment to allow states to overturn Roe. In 2006, he refused to support federal funding for abortion and voted for bans on the procedure later in pregnancy, putting him to the right of most of his party. The Democrats are an active thorn in the side of those fighting for abortion rights, and in all the other struggles of the oppressed to win their rights.
Yet the legal precedent outlined in Roe V Wade, the right to seek an abortion without government interference, was never enough to begin with. Rights that are granted on paper mean nothing if they're not accessible in reality. So while women seeking an abortion might have the legal right, working class women are often unable to access abortion for myriad reasons – they can't afford the expensive procedure, their nearest abortion clinic is hundreds of kilometres away, or they can't get the time off work.
So the fight will need to be for fully-funded, free abortion on demand, for it to be meaningful and accessible to all. This applies to our own fight for comprehensive reproductive healthcare in Australia, too. In Queensland, shamefully, doctors still have the right to conscientiously object and refuse to perform the procedure. Those seeking an abortion can't make a meaningful 'choice' if their doctor refuses to provide this essential healthcare.
This vital component of reproductive healthcare should be made free so that being poor is never a barrier. Abortions should be provided in public hospitals, not just expensive private clinics. The public healthcare system would need to be massively expanded, and could be done so by taxing the rich, and the mining billionaires. To win this would mean nothing short of a fight against the major parties.. And it would mean getting out into the streets in massive numbers to defend the rights of the oppressed and challenge the culture war far-right.
Those who are following the situation in the United States should be horrified at the increasing confidence of the far-right, and their entrenchment in the political system. We should be reminded that under capitalism our rights are never, ever guaranteed. The people that rule us are monsters, always trying to claw back what our side has won. We'll need to keep fighting in huge numbers, in the US and everywhere, for the rich and powerful to give us the rights that we deserve.
I implore every person that is furious about this decision to hit the streets and stand in solidarity with those in the US fighting back. We shouldn't be naive to think that this decision won't affect us here in Australia – the far-right everywhere gains confidence from the ground they're winning in the US. We need to hit the streets with the same fury as the massive, multiracial rebellions happening in New York chanting "Fuck the Supreme Court!". We need to get out to affirm the mass support for the rights of women and the oppressed, from wherever we are.
Join Equal Love Brisbane, Children by Choice, One Woman Project and March 4 Justice THIS FRIDAY in protesting to Defend Roe v Wade!