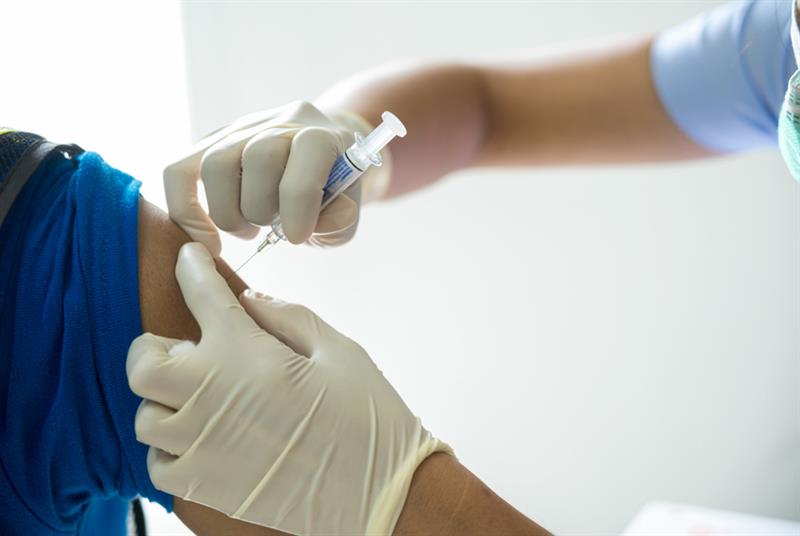 Read Time:
2 Minutes, 27 Seconds
An average of 2740.2 Queenslanders were admitted to intensive care units each year between 2015 and 2019 for the flu, now a group of current and former UQ students is working to help reduce the risk to some of the state's most vulnerable.
The VacSeen Project is an initiative started and led by UQ medical student Jeremy Hunt with the aim of providing free flu vaccines to those experiencing homelessness or other financial hardships.
One of the directors at The VacSeen Project, Lili Wackwitz, said the project started when Hunt realised that those experiencing homelessness were not eligible to receive free flu vaccines.
"Jeremy Hunt, gathered the team, 7 university students, at the end of 2020 when he realised that even though it is recommended, homeless people weren't covered to receive them for free unlike other high-risk groups," Wackwitz said.
"The Australian Immunisation Handbook, published by the Australian Government Department of Health, strongly recommends that homeless people receive the influenza vaccine every year."
Their president, Jeremy Hunt, a researcher at the Gratton institute and a lecturer in undergraduate anatomy, leads the team.
The rest of the team, Hannah Bates (Secretary), Varun Karnik (Treasurer) ,Lili Wackwitz (Director), Michael Fielding (Director), Jack Kelso-Ribbe (Director), and Pele Touissant (Director), are a mix of law, business, and medical students.
Ms Wackwitz went on to say the project aimed to remove the financial barrier to quality healthcare.
"The VacSeen Project was established with the aim of removing the financial barrier to quality healthcare for disadvantaged people in Brisbane," Said Wackwitz.
"We provide free flu vaccines for people experiencing homelessness and lobby the Queensland State Government to introduce a state-wide program to allow those experiencing homelessness to access free flu vaccines at any immunisation clinic or general practitioner."
With funding and supplies provided by a range of partners including Priceline Pharmacy, Neighbourhood Medical, Brisbane Grammar School and Brisbane Girls Grammar School, the team through Inclusive Health and Brisbane Youth Services has helped hundreds get vaccinated.
"To date, we have raised over $6000 and facilitated the vaccination of over 200 homeless people who otherwise would not be protected from the flu," Wackwitz said.
It doesn't stop there though with the team looking to expand their program through 2021 and 2022.
"In the coming months our focus is on establishing The VacSeen Project's outreach program where we provide a mobile service and administer vaccines in an environment in which vulnerable people are accustomed to, rather than them having to make the trek to a health clinic which many find uncomfortable," said Wackwitz.
A former executive in the UQ Union, Wackwitz's main role in The VacSeen Project is promoting and advocating their mission, a role that is constantly growing.
As part of their effort to promote The VacSeen Project the team is partnering with Flutter Folk for Banding Together for The VacSeen Project a fundraising concert to be held on September 26.